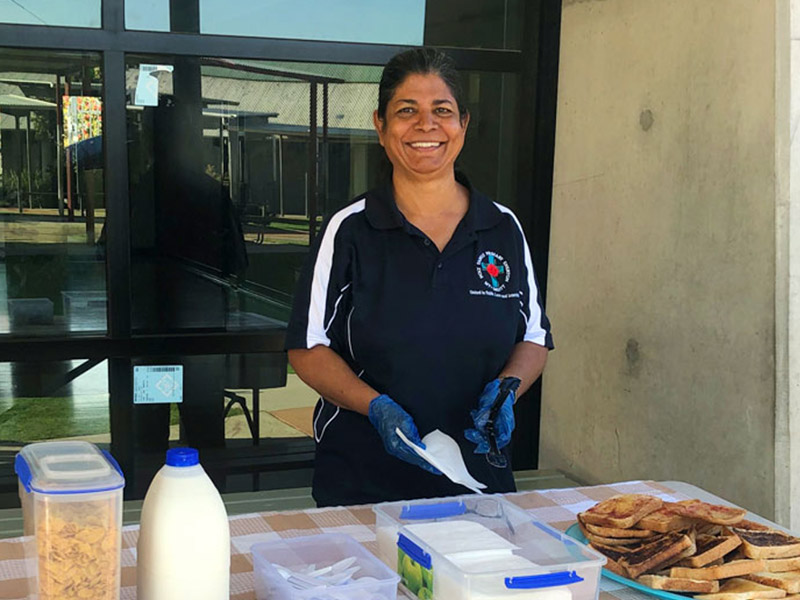 It's service with a smile at the Holy Family Primary breakfast club!
We all know that breakfast is the most important meal of the day, and at Holy Family Primary School in Emerton, a new breakfast program has been launched to ensure that it stays that way!
With an estimated 10% of Australian primary school children going without breakfast, Holy Family Emerton is committed to teaching students about the importance of starting the day with a healthy meal.
With the support of Plumpton Marketplace and the Rotary Club of Mount Druitt, the school has been able to launch a program which provides a free meal each morning for every student, rewarding an early start at school and providing fuel for a big day of learning.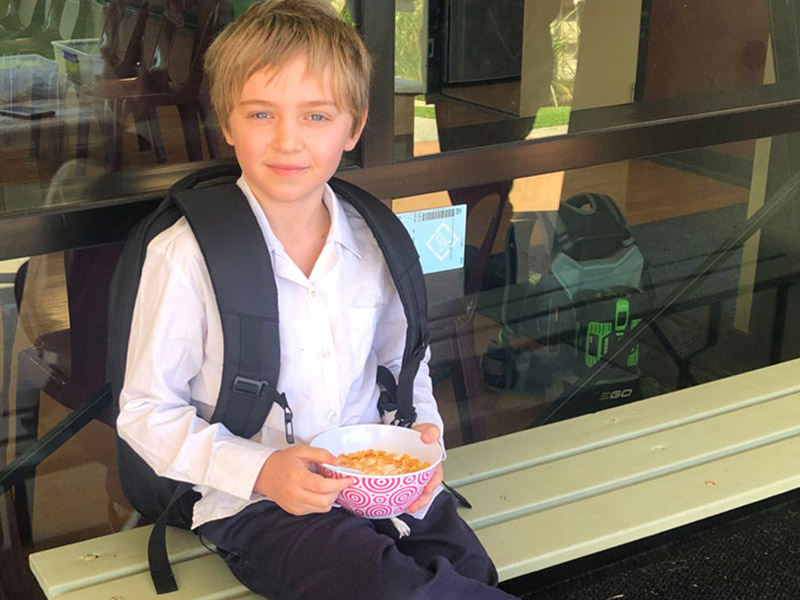 A Holy Family Primary student tucks in to a hearty breakfast of cornflakes and milk!
"Providing breakfast at school can help make the morning rush a little easier for students and parents. I am very grateful that this program has been made available thanks to the support of our local community," said Principal John Spradbrow.
Plumpton Marketplace was thrilled to hear about the success of the breakfast program at Holy Family. The tasty menu includes breakfast classics like vegemite toast and cornflakes which have also been a popular choice with students.
"Our thanks go to the many shoppers who purchased a plate, retailers who supported the campaign and to the volunteers who gave up their time for this initiative," said the Centre Manager, Thomas Jenkins.
It is hoped that continued community fundraising programs will support the ongoing success of the school's breakfast program.