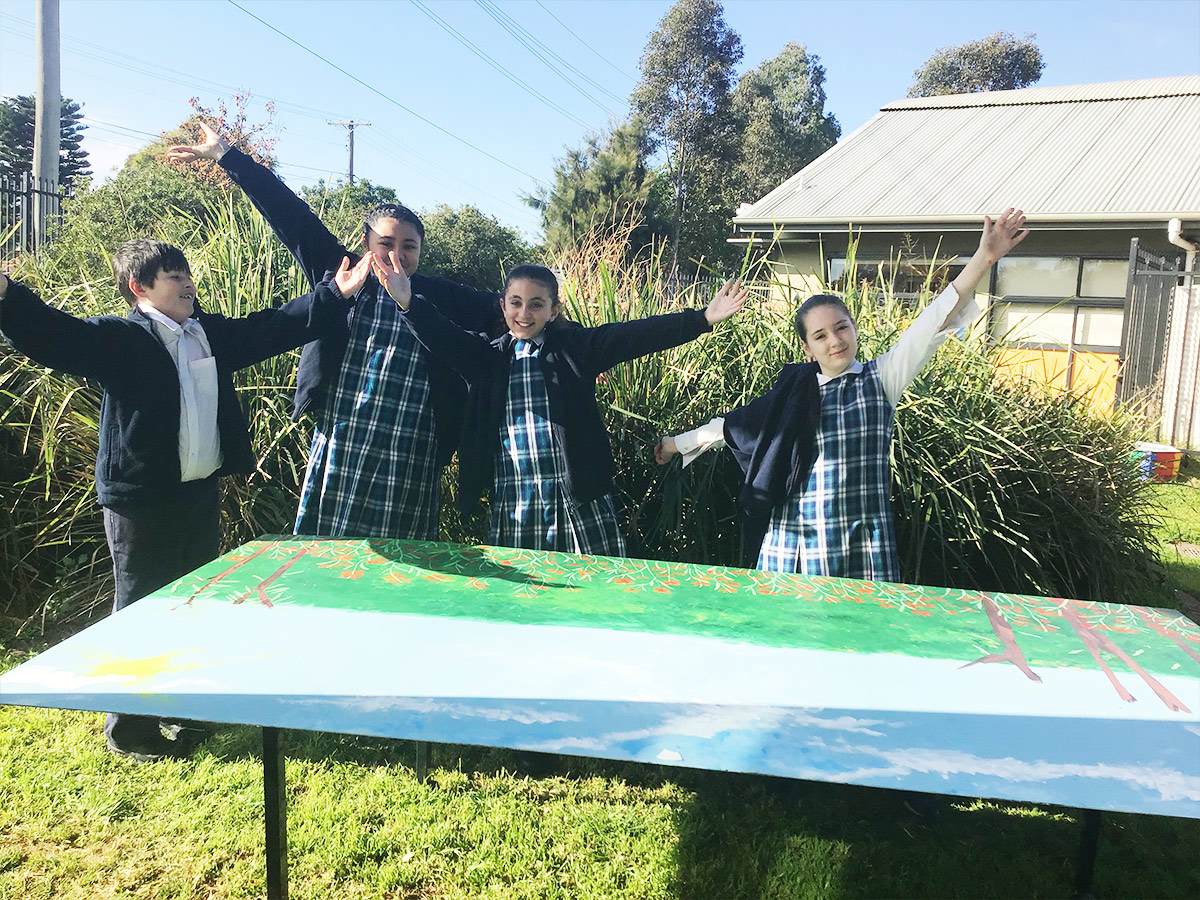 Holy Family Primary School Emerton students recently worked together to celebrate the cultural heritage and diversity of their vibrant community by painting a 'Welcome Mural' with professional artist Margaret Lopez.
The experience was warmly welcomed by students with comments including "I love painting", "I wish I could stay here forever", "you made my heart sing and made me very happy" and "this is the best fun ever.
The Holy Family students listed the many nationalities at their school and researched the word for 'welcome' in each language. The words were translated and authenticated by families of the school, including student's language, tribal or nation group from the vast number of Aboriginal and Torres Strait Islander languages. The diverse translations were all painted onto the mural to display the school and students enthusiasm for their encompassing and accepting culture.
Artist-in-residence, Margaret Lopez also worked on the project, sharing her stories of fellow artists and her preferred art forms. "Murals are my favourite," Margaret said. "I am amazed how creative Holy Family students are! I'm so lucky to work with creative kids everyday". The students were fascinated with Margaret's art career and had plenty of questions for her. "When did you decide to become an artist? What is it like to be an artist?"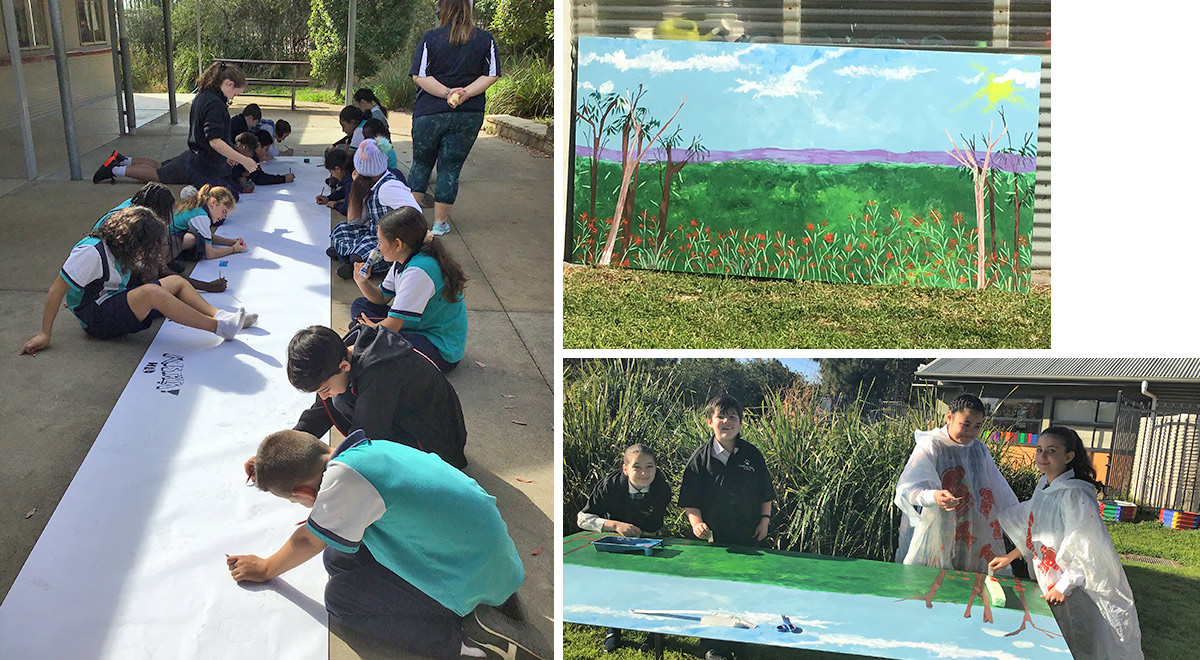 The project was also a platform for the students to display the painting techniques and skills they have learnt throughout the school year. "We blocked in the background, sponged the green grasslands and bush, then the mountains," said Margaret. "We were lucky enough to have a lovely cloudy day and Kindergarten and Year 1 observed the clouds and sponged them in. We observed the trees and we taped them up and blended dry brush techniques. We made stencils and created leaves then we used the edge of cardboard and stamped the grevilleas and bottled brush".
"Just keep drawing, painting, experiencing art galleries and talking art to everyone" advised Margaret. Having taught art classes, doing demonstrations of art materials and working in schools for twenty-five years, Margaret is well aware of the impact art can have. So are students from Holy Family: through this mural they want to make it known that the school is extremely accepting and embracing of all cultures and that everyone is welcome.
---
Learn more about Holy Family Primary in Emerton