CEDP school libraries are physical and digital places of inquiry and reading.
They provide access to a range of resources that help kids on their learning journey and help inspire purposeful learning. Borrowing by parents and students is encouraged.
Through access to our library resources and services, students develop a range of learner dispositions and capabilities to cultivate a culture of curiosity, creativity, imagination and innovation.
The library has a selection of Indigenous Literature for students and parents to borrow. We are always adding to this collection.
Our Library is well used by all our students, parents and preschoolers.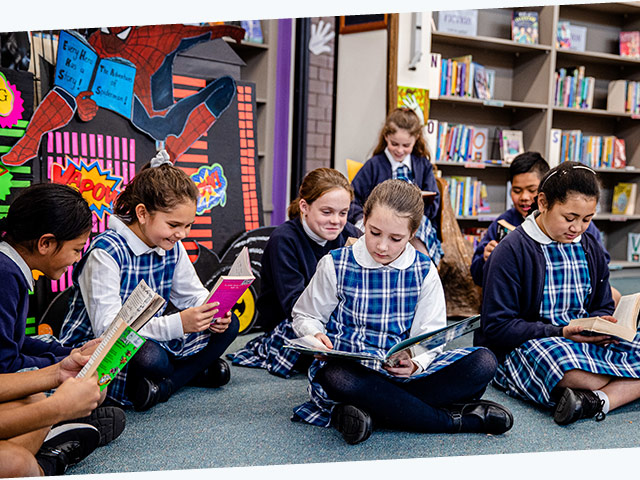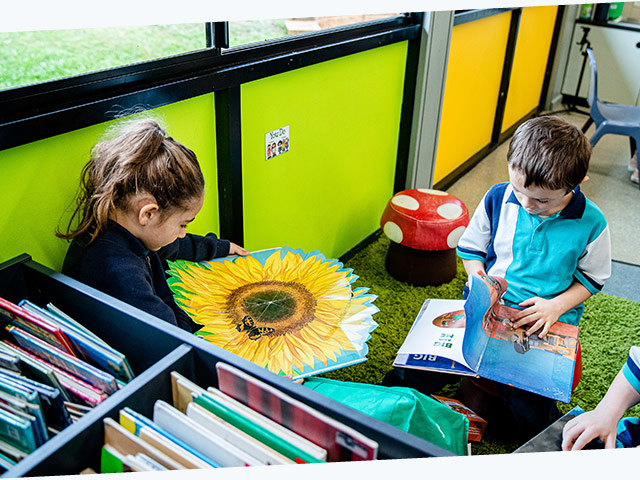 ---
eLibrary
Students have access to the eLibrary - the digital gateway to a range of quality online resources that encourage and enhance reading and support inquiry learning.
The virtual library gives access to an electronic bookshelf and database access for students and staff.
---
Come and see learning in action at Holy Family!
We welcome new families to our school, including those who can't afford to pay school fees. Contact us today.