Facilities and Resources
Holy Family provides modern learning spaces that support collaboration and enhance a variety of educational experiences.
The learning spaces at Holy Family are designed to enhance the learning opportunities of our students.
Our state-of-the-art school complex was designed by Fulton, Trotter and Partners Architects and completed in 2010. Classrooms are set up with a village feel, reflective of Indigenous architecture with connection to country. The buildings are spacious and child-focused, with state-of-the-art resources including apple TVs in every classroom. All learning spaces are air conditioned for optimum learning and comfort.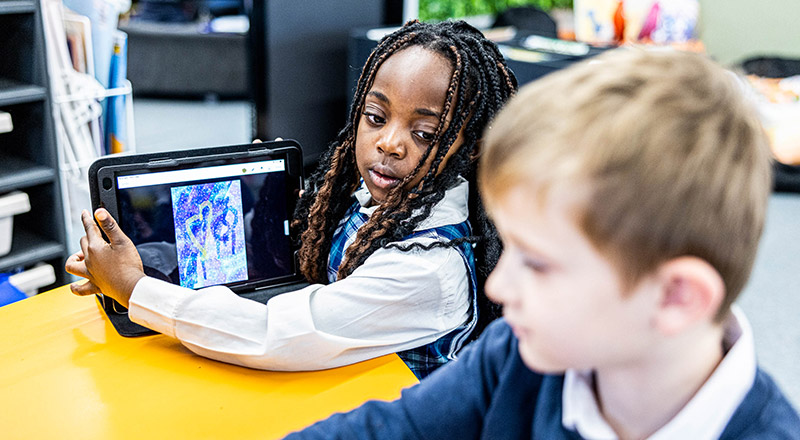 Take a 360° virtual tour
We invite you to explore our school facilities and discover what makes Holy Family Primary a great place for your child.

Learning Spaces
Our school was built after an extensive community consultation process, ensuring that our learning spaces meet the needs of our students. The classrooms are vibrant and rich, catering to the natural light, but also to the playfulness of children.
Our Primary learning spaces focus on developing the foundations of lifelong enquiry and love of learning. Students learn to work together and independently utilising equipment and technology that matches the task, fosters their creativity and encourages critical thinking and problem solving.
Specialised Areas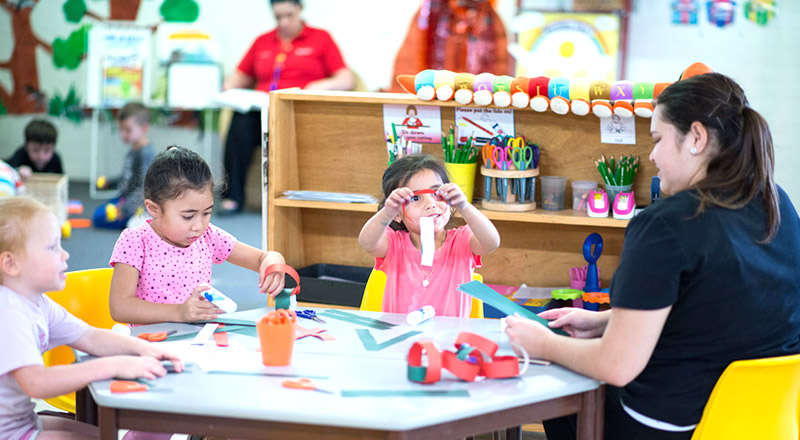 Early Learning Centre
Ambrose Early Years Learning supports the ideas, experiences and understanding of the children in a learning environment that values play. Each child and their family is supported, working together to encourage learning and creativity.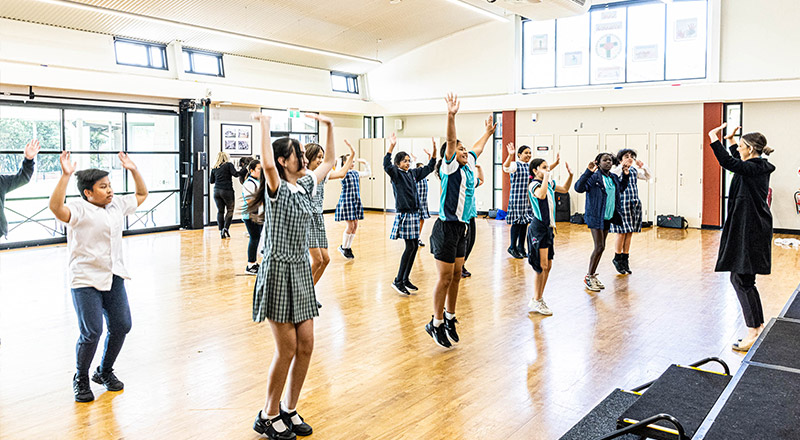 School Hall
Our hall is a versatile space with the capacity for 350 people, complete with performance equipment, a special education room, toilets and kitchen facilities to allow for community celebrations and presentations.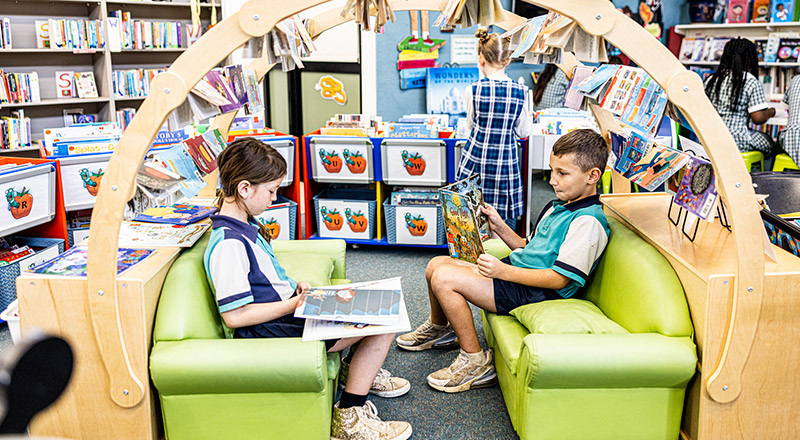 School Library
Our library is a favourite for all students who use it for reading, games, craft activities. Every class visits at least weekly to borrow books and develop their love of reading.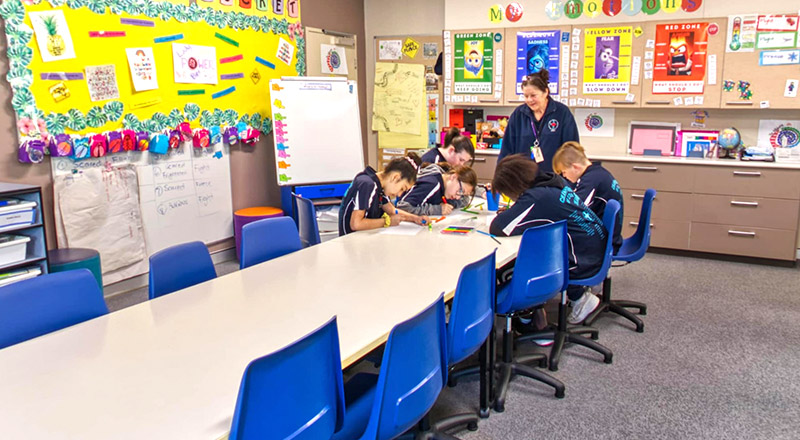 The Billabong
At Holy Family we know all children learn differently, and sometimes students benefit from time away from their regular classroom. These students can access 'The Billabong' - a specially designed, alternative learning space staffed by support teachers.
Outdoor Areas
Students at Holy Family also enjoy making the most of the school's outdoor areas. The classrooms are surrounded by native gardens, attracting native wildlife including the Rainbow Lorikeet that can be seen throughout the day across the site. Our established native gardens include trees planted by our first Kindergarten group of 2004.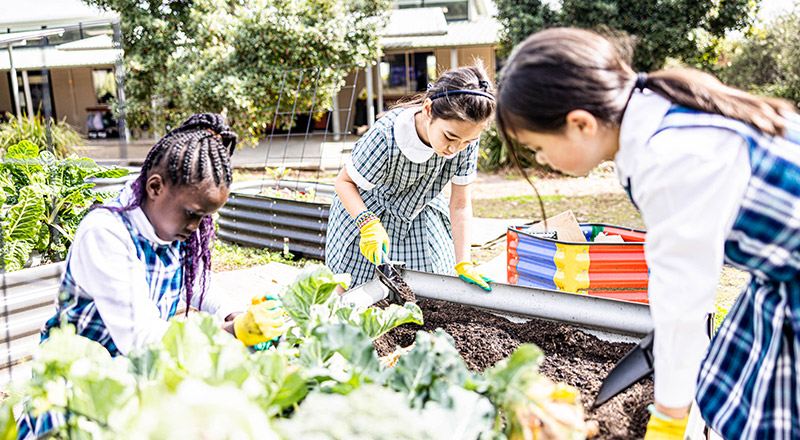 Vegetable Garden
Spending time in our school garden teaches students patience, responsibility and teamwork, as well as valuable gardening and agriculture skills.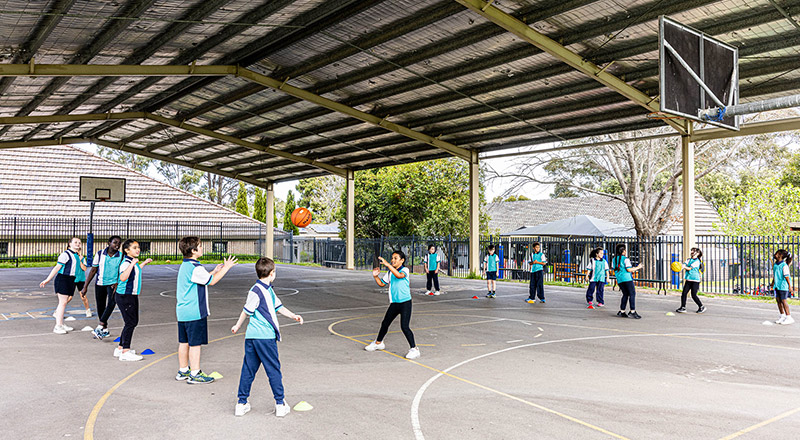 Undercover Basketball Court
Our full-size, covered basketball court is used for sport, daily fitness and outdoor assemblies. It also provides a cool respite on hot summer days.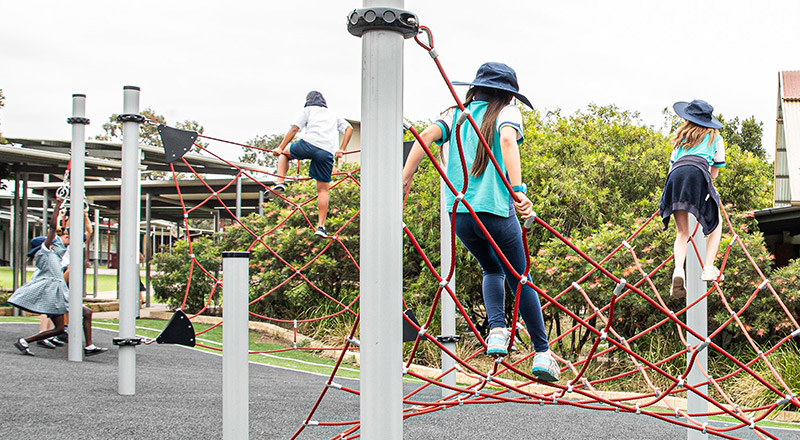 Play Equipment
Our spacious grounds allow us to provide students with a variety of play areas, including climbing frames and other play equipment with a soft-fall surface for maximum safety.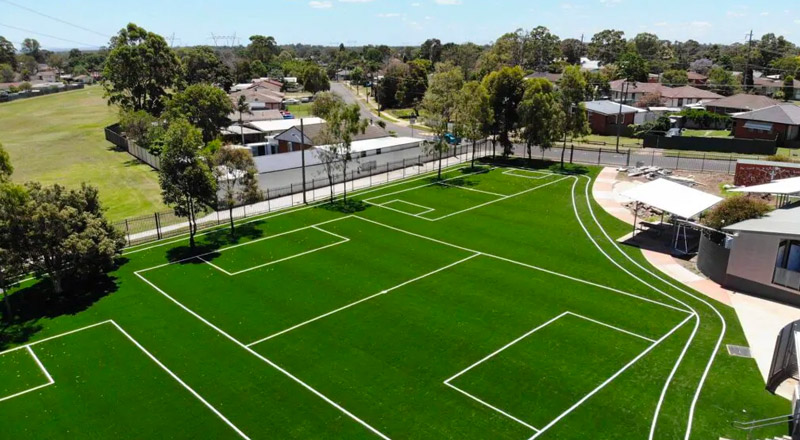 Sports Field
Our AstroTurf sporting field supports a range of sports, games and other healthy, outdoor activities for our students.
Visit Holy Family today!
See for yourself why we're such a great place to learn