Our Curriculum
Learn what subjects are on offer.
Educating for the future
The learning journey at Holy Family honours the developmental stages in a student's life. Based on leading educational research and the best of today's technologies, we prepare students for the future by teaching them how to think critically and creatively, how to communicate effectively and how to lead and work both independently and collaboratively.
Educating for the future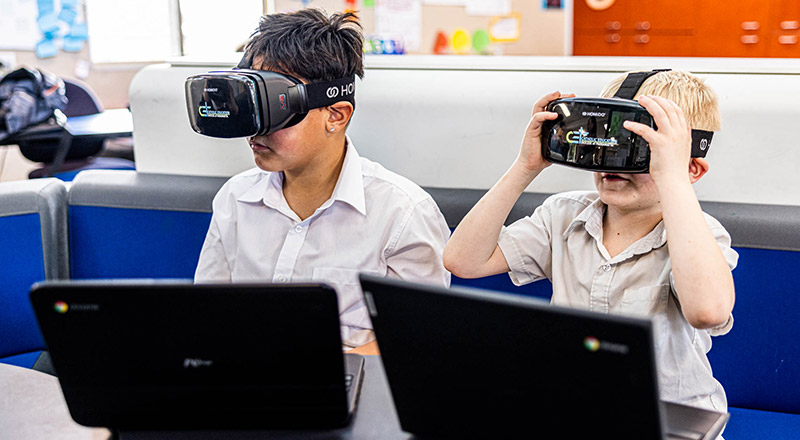 The key learning areas
We follow the NSW Education Standards Authority (NESA) approved curriculum in the key learning areas of:
Religious Education
As a Catholic school we also have a strong religious dimension that runs through all the KLAs and is also formally recognised as the KLA of Religious Education.
Holy Family students take part in formal Religious Education every day, based on the new Catholic Schools Parramatta Diocese curriculum that is relevant to our students and to the world they live in.
Religious Education
We offer our students a jump start to each new term!
Holy Family students are offered the chance to enrol in our free, 2-day school holiday 'Jump Start' program. This program is run before each new school term and incorporates a number of engaging games and learning challenges designed to prepare students for the term ahead.
As the building blocks for all learning, we have a strong focus on Literacy and Numeracy throughout our learning and teaching programs.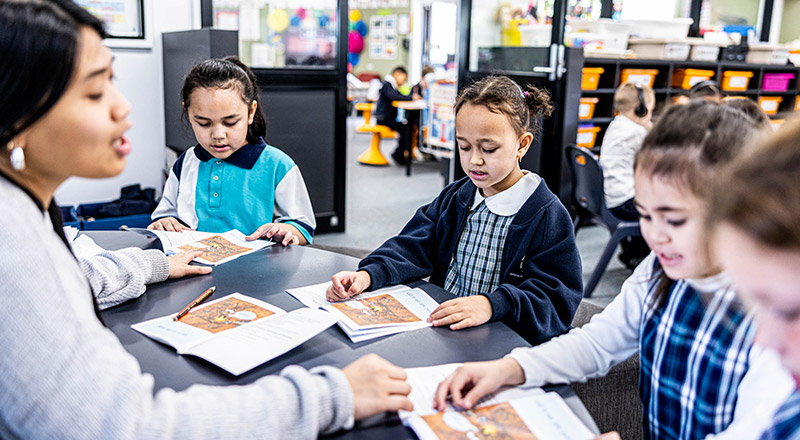 Literacy
Our approach includes small group and individual programs which are in place to support students' literacy needs. Specialist Reading teachers support Year 1 and Year 5 students to improve reading and comprehension skills.
In addition Holy Family supports literacy learning through:
Premier's Reading Challenge
Student and parent library borrowing
Opportunities to attend live drama performances
Voice of Youth public speaking competition.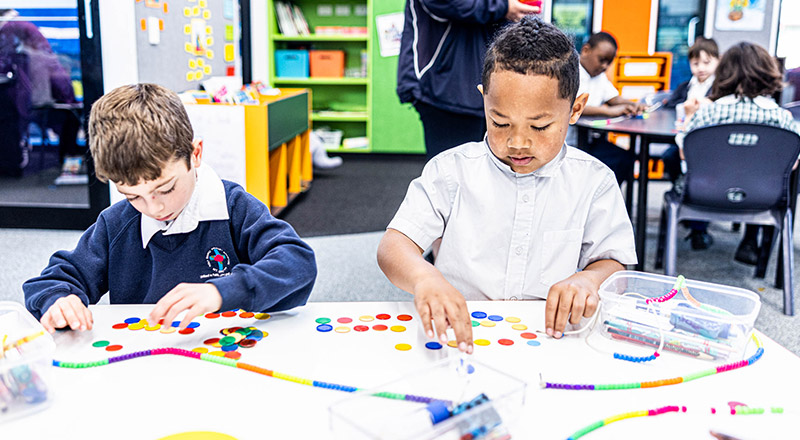 Numeracy
Holy Family provides students with the opportunity to develop their knowledge, understanding and skills in mathematics and working mathematically. Students have the opportunity to develop mathematical understanding, fluency, communication, reasoning, analytical thought and problem-solving skills. We teach students to select appropriate strategies to make informed decisions and problem solve.
In addition to the curriculum, Holy Family Primary supports numeracy learning through:
Extending Mathematical Understanding (EMU) - research-based numeracy intervention that provides small group teaching for children who need greater assistance
Maths Challenge Club - a free after school program providing participants with challenging Maths tasks in a fun and engaging way
Parent information sessions to help you support your child's learning.
Got questions about learning at Holy Family?
Contact us TODAY to find out why we are a great choice for quality education