Student Wellbeing
Our students are treated with dignity and respect. Their happiness and safety are our top priorities.
A place to belong
As part of a system of Catholic schools in the Diocese of Parramatta, our students are treated with dignity and respect. Their safety and wellbeing are our top priorities. The wellbeing and safety of all students is central to the purpose of Catholic education and we acknowledge that healthy relationships and exceptional pastoral care are core to each child's positive experience at school.
Schools in the Diocese of Parramatta have a strong focus on pastoral care, and in addition the support of our school counsellor, additional resourcing is provided for wellbeing initiatives overseen by the Wellbeing Coordinator. The Wellbeing Coordinator is supported by staff on the Wellbeing and Behaviour Team, Leading Counsellors as well as K-12 System Counsellors in the implementation of these wellbeing initiatives.
Holy Family is committed to providing a learning environment where students can thrive, feel safe and supported, and are nurtured to grow, belong and be confident.
Holy Family equips students with the knowledge and skills to cultivate their wellbeing through Religious Education, health, and wellbeing classes. We believe this sense of wellbeing and connectedness promotes healthy personal development in students and contributes to their academic success.
We support the social and emotional welfare of students and their families through effective strategies, recommendations, policies and procedures, guidelines and tools. Our strong focus on pastoral care includes school counsellors and wellbeing initiatives to support students.
All staff members at Holy Family are committed to promoting student wellbeing. We strive to build strong connections between home and school and encourage more positive social and learning behaviours within our community, to maximise wellbeing and enable our students to reach their full potential, academically, spiritually, socially and emotionally.
Our wellbeing and pastoral care initiatives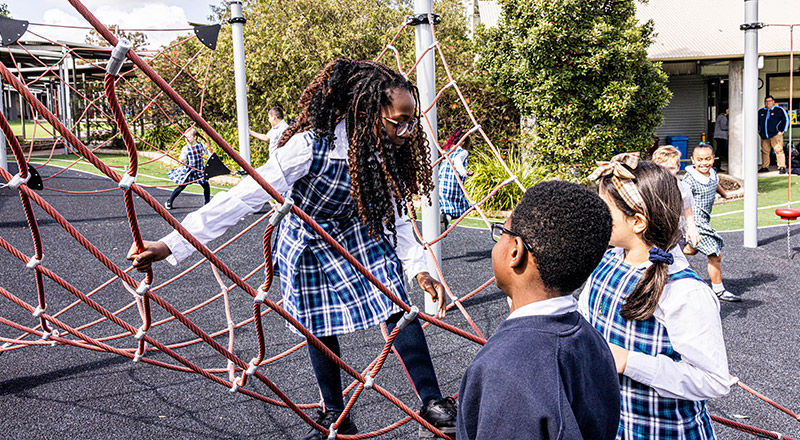 Nurturing Resilient Learners
We teach our students what positive behaviour looks like and create learning environments that make Holy Family an even better place to learn. We strive to empower students to be responsible citizens who are socially respectful, reflective and resilient learners.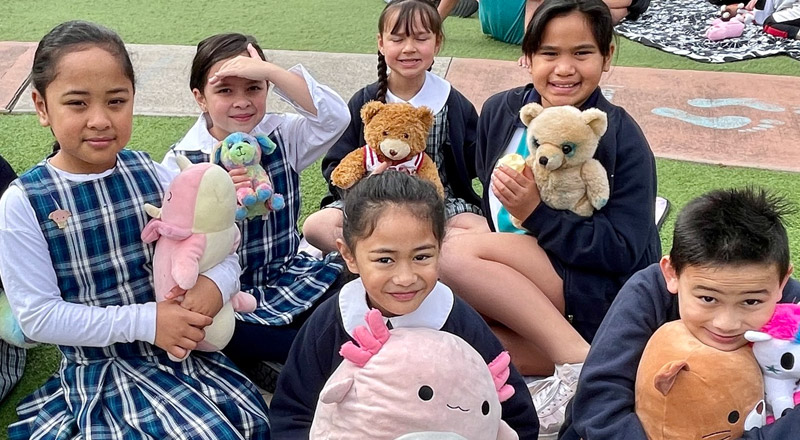 Transition to School
Running over Terms 2, 3 and 4 our transition program invites parents to work alongside their child in a variety of engaging activities, as well introducing a play group approach created for prospective students with no preschool experience. We aim to help our future kindy students settle more easily into school life.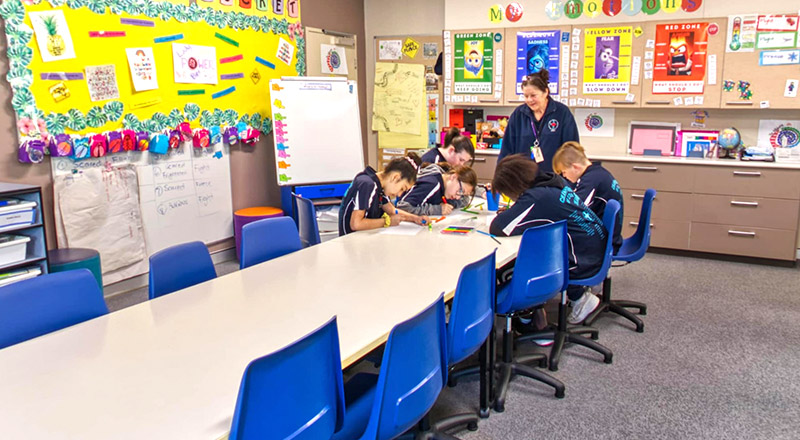 Alternative Learning Space
An alternative learning space for children who experience challenges in mainstream classrooms. Specialised support teachers run a variety of programs around recognising emotions, emotional regulation and problem solving.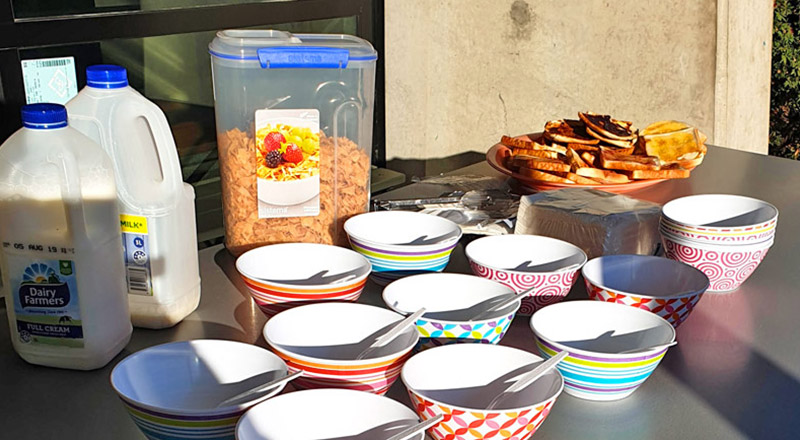 Breakfast Club
Children learn better with a nutritional breakfast to start the day. To encourage healthy habits, we run a free 'Breakfast Club' program once a week, designed to fuel a big day of learning! Our students can choose from juice and toast or cereal.
Pastoral care programs at each year level are designed to help build resilience, independence and courage within each student.
Building child safe communities
We are committed to providing children and young people with school environments where they are safe, informed and participate, and where the adult community works together with them towards making this happen.
Building child safe communities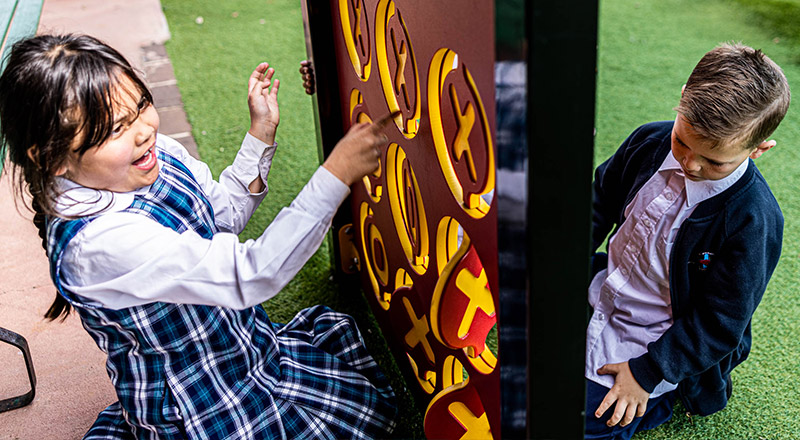 EVERY member of our school matters to us
Talk to us at Holy Family today about how we can help your child