2018 "Because of Her, We Can" - a NAIDOC Week celebration!
12 Jul 2018
Aboriginal and Torres Strait Islander women are being celebrated and recognised for the significant contribution they make to families, communities, art, music and culture under the theme of this year's NAIDOC week (8-15 July).
As part of NAIDOC week celebrations, Catholic Education Diocese of Parramatta's Jarara Indigenous Education, along with Holy Family Primary, Emerton held special events to reflect on this year's theme, "Because of Her, We Can".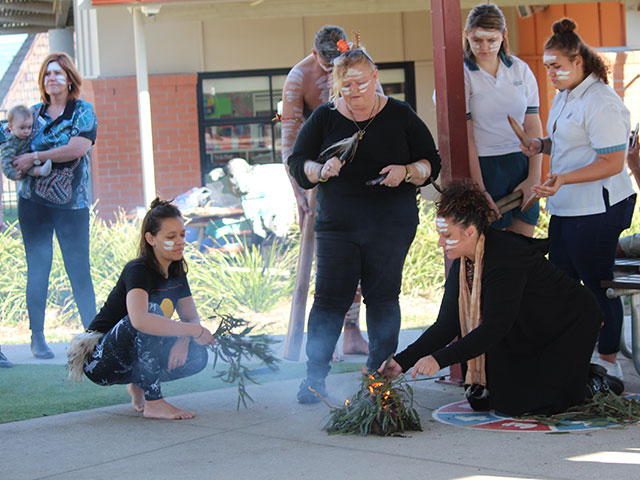 Former Caroline Chisholm student and proud Wiradjuri woman Ashleigh Bridge was a guest speaker at the event.
Ashleigh spoke about her grandmother's life and how this has helped Ashleigh and her family to be the people they are today.
"I think Indigenous women in our society are so unsung and overlooked,'' Ashleigh said.
"I think it is important during NAIDOC Week that we remember our roots. It is really important to remember how far we have come, but also how far we have to go!"
Jarara Aboriginal Education Assistant Ann-Maree Bridge said she loves working with her students and that they are so proud of their Aboriginal culture.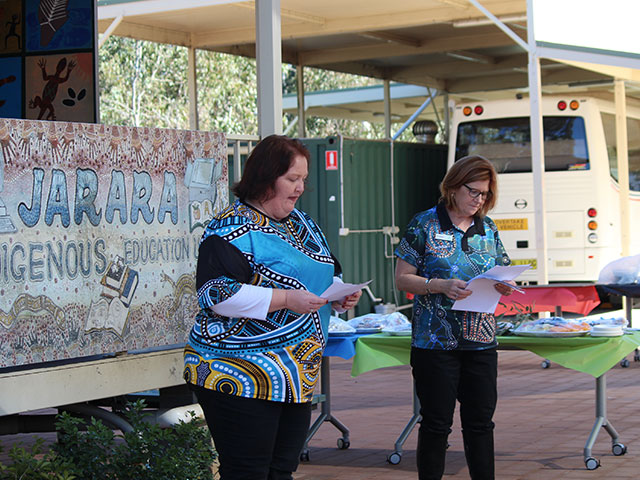 "It is about celebrating the fact we are all Australian people, but Aboriginal Australians were here first,'' she said.
"It's about celebrating our culture and getting everyone involved and saying it is not about us and them, it is about everyone and having fun."
Shanaya and Jumikah Donovan from Catherine McAuley Westmead spoke at and helped lead the smoking ceremony at Holy Family Primary, Emerton.
Shanaya Donovan said this year's theme was all about acknowledging that Indigenous women are the backbone of society and that they were the first teachers and nurturers and today they are leaders in everything from sport to law.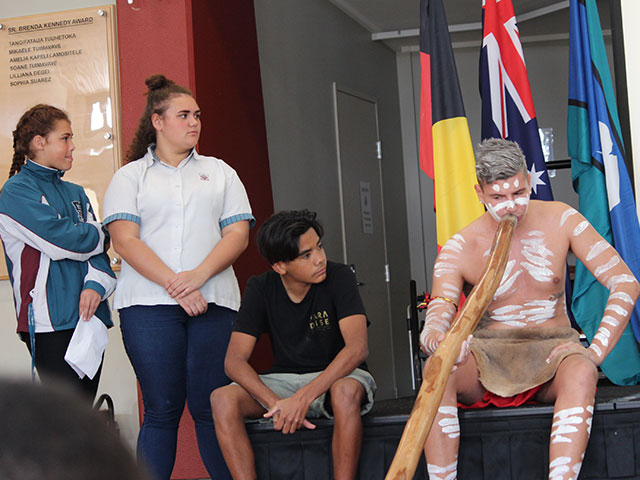 Professional Aboriginal dancer and proud Kamilaroi woman Becky Chatfield led students in learning about the art and culture of dance, explaining that it was the main learning tool for Indigenous children when they are growing up.
"Because of Her, We Can!" - is a very important theme for me, as my family has a lot of strong Aboriginal women and this message is something I hope to pass onto my daughter,'' she said.
"Celebrating the strength of our women is so important not only for those women but for the next generation as well."