2017 Our Kids in the Local News
17 Aug 2017
Year 1 students are learning about how special books can be. Read the article that was featured in the local paper the 'Mt Druitt St Marys Standard'...
Reading Recovery program helps kids get hooked on books
Marissa Georgopoulos, Mt Druitt-St Marys Standard - August 14, 2017 12:02am
YOUNG learners who need a little push are coming leaps and bounds in a program designed for struggling Year 1 students.
Offered through the Catholic Education Diocese of Parramatta, the Reading Recovering intervention program sees pupils take personalised, one-on-one daily lessons with a trained teacher.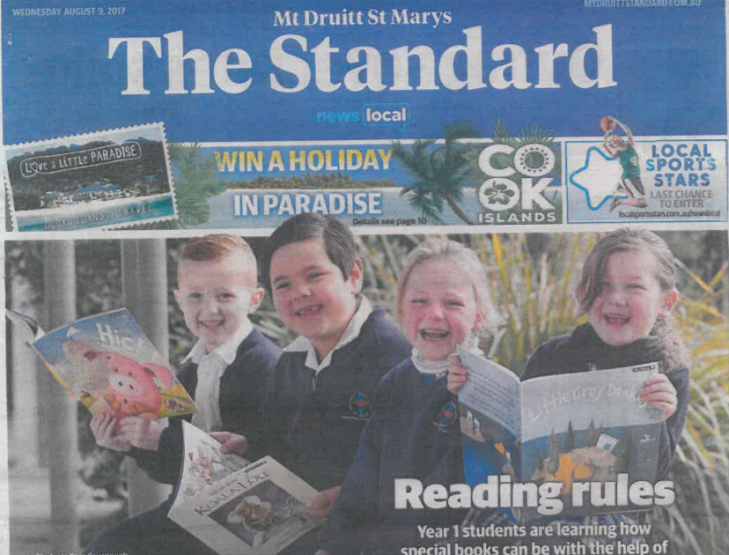 Facebook
08 Dec 2022

Final transition for our 2023 Kindergarten. Have a great summer holiday and we will see you on 31 January 2023 on your first day of school at Holy Family Primary Emerton!!!!