2017 Tackling life's challenges
03 Nov 2017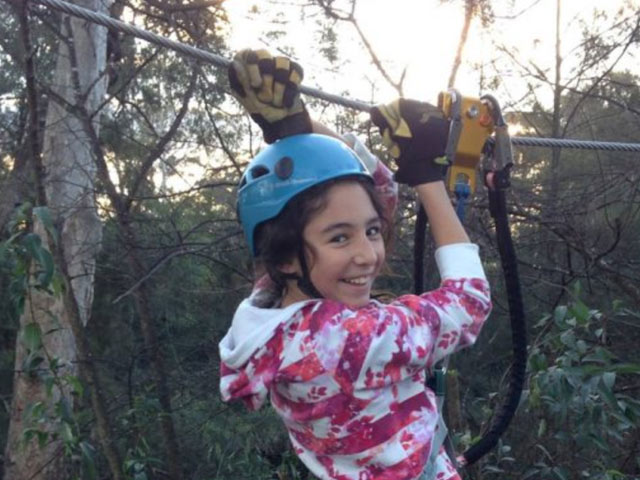 Our students stepped out of their comfort zones as they soared through the treetops, tackling challenges that tested their determination, courage and perseverance.
Year 5 worked together to encourage each other to complete the obstacles amongst the trees at Trees Adventure, which is an amusement park at Yarramundi on the Hawkesbury River.
They displayed the Pathway to Success - 'I am the Face of Jesus' as they supported each other, were patience and used kind words of encouragement.
A member of the community who was participating in the challenges, commented on how great it was to hear the students encouraging each other to successfully complete the challenges.
Chloe said: "l went on the blue course and that's when l became terrified, but made it through it because lots of boys and girls were giving me support and the confidence to do it."
Hannah said: "Through the day I was happy because everyone was helping me and encouraging me.
Tanisha said: "The zip line wasn't as scary as I first thought, it was fun and I loved it. I kept going and didn't give up."
Lachlan said: "I had never thought I would step out of my comfort zone, but when I did, it was so much fun. I was so comfortable when I was doing it because everyone was encouraging me."
Facebook
08 Dec 2022

Final transition for our 2023 Kindergarten. Have a great summer holiday and we will see you on 31 January 2023 on your first day of school at Holy Family Primary Emerton!!!!